Case Description
Mandibular retrusion + does not expose the gummy smile (smile adult inconsistent with his age , has to teach gum 2-3 mm). Overbite (lower teeth are no.
Treatment plan: Surgical Advancement mandibular (monomaxilar) +Â microscrews descent to rejuvenate the smile.
" Normally these treatments are performed with bimaxillary surgery/operations in the jaw to descend it, and advancement, and operation on the jaw to advance it. Only operated jaw to enhance, advance and get a correct occlusion."
Result
Proper occlusion + exposure smile rejuvenated with a 2-3 mm gum. Bites and closes well.
Before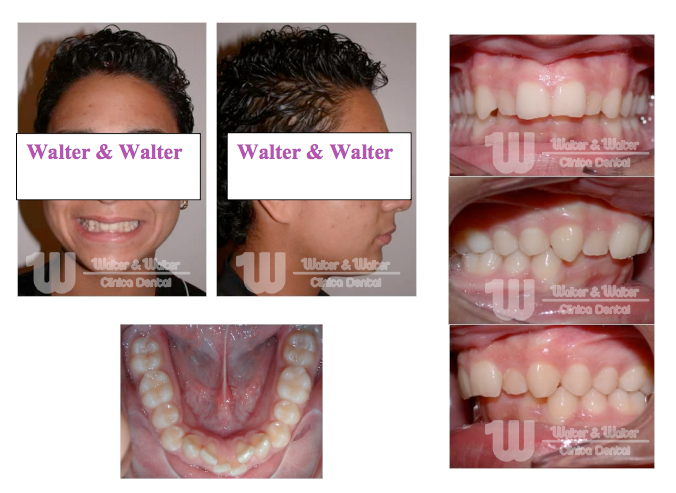 After